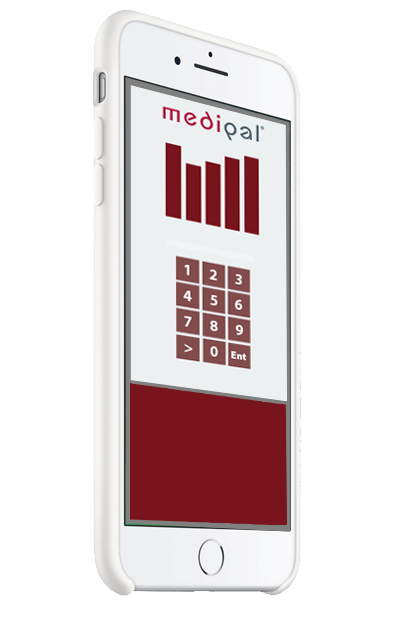 Important to remember!
It is important to remember that if you become acutely ill, severely worse or feel unwell, you must contact your health care provider yourself!
The 1st approved mobile app at Karolinska University Hospital
In 2016, the Medipal App became the first mobile application that was approved for use in health care at Karolinska University Hospital, Stockholm, Sweden.
Welcome to Medipal.
To start using the Medipal App, you should have been registered by a health professional at your Medical Center, or any other qualified person such as a researcher. You can download the Medipal App either by clicking on the buttons above or by going yourself to Google Play or AppStore in your mobile phone and search for "Medipal".
Once you've downloaded the Medipal on your phone, you can start answering questions The questions in Medipal will start on mobile at specific times when it is time to respond. To answer the questions you need to do the following, open the Medipal App on your mobile phone, answer the questions that is shown in the screen and send them away once you are finished. Your answers are recorded directly into the Medipal system, which the medical staff can then see in the form of different graphs or diagrams. When new responses come in, the graphs are updated immediately. If you haven't responded, you'll get a reminder. During your next visit or health care contact, your consolidated questions and answers can be used as a basis for the discussion between you and your caregiver.
The questions you answer are determined by your health care professional or other persons. Even how often and how long time they want you to answer the questions is determined. Medipal stops automatically when your monitoring is complete.
All questions and answers are sent encrypted so that only authorized personnel can access them.
GDPR – General Data Protection Regulation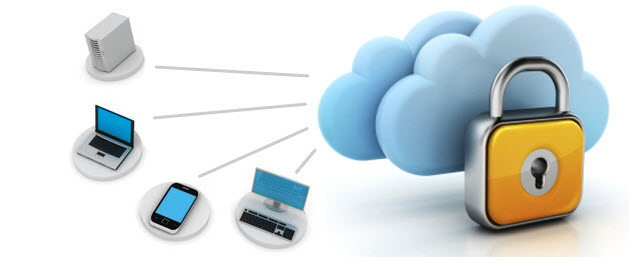 Medipal is CE-marked since 2013, which is obligatory in order to be able to use medical products in health care.
Consent – What do I agree by downloading the app?
Medipal AB complies with all laws and regulations that affect our system in health care and hence the General Data Protection Regulation (GDPR).
The goal of Medipal is that your doctor, nurse or other qualified healthcare professional or researcher should get a clear and up-to-date view of your health situation. In order to use Medipal you must give your consent that your personal data such as name, date of birth and your answers to the questions, are stored in our database. The persons who will have access to this information are authorised healthcare staff such as your doctor or nurse and the technical personnel from Medipal AB All of whom maintain medical confidentiality and are responsible for these personal data are not sold or disseminated to any third party.
Whenever you want, you may ask about what information have been saved about you and request correction of them. Please contact the responsible health care professional or our Support for contact information of the data controller for each hospital, medical center etc.If you want to read more about the General Data Protection Regulation (GDPR), please click on to the Swedish Data Inspection Board website.
Security
The Medipal system and all data traffic between mobile and database, as well as login, follow high security requirements. All transmission is through encrypted data traffic – quickly, securely and unidentified. Only authorized users have access to personal data. The solution is adjusted to the legal and IT requirements which the healthcare demands.
Please contact us at Medipal AB if you have any questions.
Support Medipal
Medipal is easy to use but sometimes you may need some help to get you started. Please start by reading through the instructions above on our website for how to install and register Medipal on your type of mobile phone.
At FQA you will find the answers to the most frequently asked questions about Medipal.
Do you wonder about something or does it not work as intended? Please contact our support department by clicking here to send an email or call us at +46 (0)707-25 05 75.
We are open ordinary weekdays between 9.00-17.00. We are happy to help!